Teen Book Review of Every Day by David Levithan
by Stella S.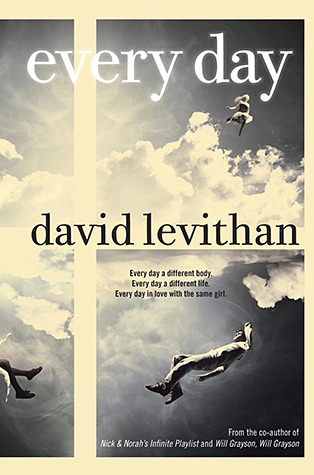 Every Day
is a romantic young adult book about a soul that changes bodies every day, never the same body twice, but always people living around the same area or place. This soul does not have a gender or a family or past. It just came to be one day and its life began by living through other people. This soul would live a person's life for them for one day until midnight comes and it wakes up in another body. As long as this soul has lived, it has not done anything that reveals itself and it has just always tried not to damage its body's life. But everything changes when it falls in love with a teenage girl named Rhiannon. They want to make something work but it's almost impossible when this soul becomes someone else all the time. On top of that, someone that the soul once took the body of is becoming suspicious of why he can't remember a day of his life at all. How can two people be together and love each other if their own lives are constantly trying to tear them apart?
This book definitely lived up to its reputation without being too sappy. It had its moments, but overall it was the perfect amount of romance. It was actually a very mature kind of romance and I think every teenager would love it if they're interested in romantic books. It is a very heartwarming story of first loves and forbidden romances. I would hate to spoil anything, so all I will tell you is that the ending is satisfying. I love the writing. Since there are so many different bodies and characters in the story, there is a lot of room for imagination and I personally love to fill in the gaps-but that might not be for everyone. But if you like a looser kind of writing, you would love this book. It's something I will most definitely read again.
If Stella's review makes you want to read Every Day, don't forget to look for it's sequel, Another Day. AND! A third book titled Someday is coming out October 2018!