Take a sneak peek at the newest YA titles headed for the shelves of the Palmer Branch library in October.
Note: Newly released titles will not be available at the library until after their release date.
Black Ice
by Becca Fitzpatrick
Stitching Snow
by R.C. Lewis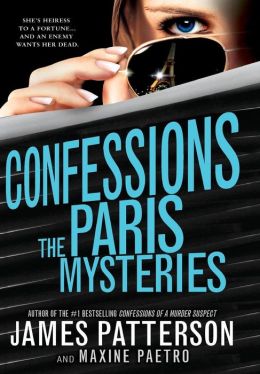 The Paris Mysteries
by James Patterson (
Confessions of a Murder Suspect
series)
The Perfectionists
by Sara Shepard (author of the
Pretty Little Liars
series)
Trust Me, I'm Lying
by Mary Elizabeth Summer
Blue Lily, Lily Blue
by Maggie Steifvater (
Raven Boys
#3)
Waterfall
by Lauren Kate (sequel to
Teardrop
)
Let's Get Lost
by Adi Alsaid
Bombay Blues
by Tanuja Hidier
Midsummer Night's Scream
by R.L. Stine
Wicked Games
by Sean Olin
Vision
by Lisa Amowitz (sequel to
Breaking Glass
)
Predator
by Janice Bashman
Queen of Someday
by Sherri Ficklin
The Sweeness of Salt
by Cecelia Galante (Staff Pick!)
Even in Paradise
by Chelsea Philpot
Althea & Oliver
by Cristina Moracho
Mortal Danger
by Ann Aguire
Books can be requested from the Main or South Side Branches, or the Allentown and Bethlehem Public Libraries for $0.50 (after 6 months of 'new' status).