We're not going to lie... we here at EAPL totally have a girlie crush on Victoria Scott (no relation to fellow YA Fest author
Kieran Scott
... we don't think). We kinda all really want to be BFFs with her.
Taken from Victoria's Facebook.
And who wouldn't want to hang out with her?! She's totally obsessed with cotton candy, and OMG *I* love cotton candy! See, it's like we're soul sisters already!
Ok, I'm kidding. Kind of. But not about her awesomeness.
Her 2016 release
Titans
received not one, but two Starred Reviews (which is a big deal in the book world) and
Fire & Flood
was nominated for the
Teens Top Ten
in 2015
. Her first middle grade book (a survival story about a girl in the wild) is coming out in March 2017, right before
Violet Grenade
, her next YA release, comes out in May.
I tell you, the girl is a WICKED WRITING MACHINE.
Rumor has it that she loves hearing from her readers, so make sure you find Victoria on all various forms of social media (such as Facebook, Twitter, Instagram, and her website), and COME SEE HER IN PERSON at YA Fest! We just found out that Victoria is going to join us at the Fest, and WE ARE SO HAPPY! So now we can hang out with her for real, instead of just wishing we could.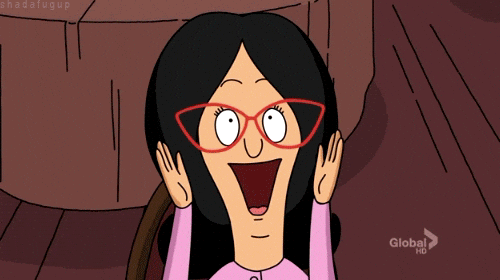 *All book summaries taken from Goodreads.
DOMINO: A runaway with blood on her hands.

CAIN: A silent boy about to explode.

MADAM KARINA: A woman who demands obedience.

WILSON: The one who will destroy them all.

When Madam Karina discovers Domino in an alleyway, she offers her a position inside her home for entertainers in secluded West Texas. Left with few alternatives and an agenda of her own, Domino accepts. It isn't long before she is fighting her way up the ranks to gain the madam's approval. But after suffering weeks of bullying and unearthing the madam's secrets, Domino decides to leave. It'll be harder than she thinks, though, because the madam doesn't like to lose inventory. But then, Madam Karina doesn't know about the person living inside Domino's mind.
Madam Karina doesn't know about Wilson.
Release Date: May 2, 2017!
Ever since the Titans first appeared in her Detroit neighborhood, Astrid Sullivan's world has revolved around the mechanical horses. She and her best friend have spent countless hours watching them and their jockeys practice on the track. It's not just the thrill of the race. It's the engineering of the horses and the way they're programmed to seem so lifelike. The Titans are everything that fascinates Astrid, and nothing she'll ever touch.

She hates them a little, too. Her dad lost everything betting on the Titans. And the races are a reminder of the gap between the rich jockeys who can afford the expensive machines to ride, and the working class friends and neighbors of Astrid's who wager on them.

But when Astrid's offered a chance to enter an early model Titan in this year's derby, well, she decides to risk it all. Because for a girl from the wrong side of the tracks, it's more than a chance at fame or money. Betting on herself is the only way she can see to hang on to everyone in the world she cares about.
What would you do to save someone you love?

Time is slipping away. . . .

Tella Holloway is losing it. Her brother is sick, and when a dozen doctors can't determine what's wrong, her parents decide to move to the middle of nowhere for the fresh air. She's lost her friends, her parents are driving her crazy, her brother is dying--and she's helpless to change anything.

Until she receives mysterious instructions on how to become a Contender in the Brimstone Bleed. It's an epic race across jungle, desert, ocean, and mountain that could win her the prize she desperately desires: the Cure for her brother's illness. But all the Contenders are after the Cure for people they love, and there's no guarantee that Tella (or any of them) will survive the race.

The jungle is terrifying, the clock is ticking, and Tella knows she can't trust the allies she makes. And one big question emerges: Why have so many fallen sick in the first place?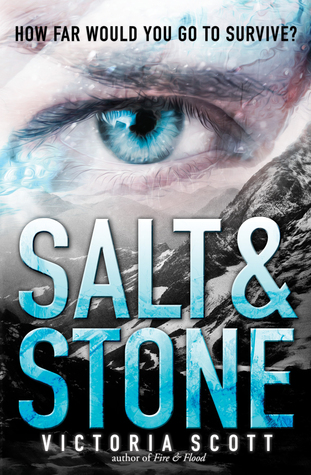 Salt & Stone
How far would you go to survive?

In FIRE & FLOOD, Tella Holloway faced a dangerous trek through the jungle and a terrifying march across the desert, all to remain a Contender in the Brimstone Bleed for a chance at obtaining the Cure for her brother. She can't stop - and in SALT & STONE, Tella will have to face the unseen dangers of the ocean, the breathless cold of a mountain, and twisted new rules in the race.

But what if the danger is deeper than that? How do you know who to trust when everyone's keeping secrets? What do you do when the person you'd relied on most suddenly isn't there for support? How do you weigh one life against another?

The race is coming to an end, and Tella is running out of time, resources, and strength. At the beginning of the race there were one hundred twenty-two Contenders. As Tella and her remaining friends start the fourth and final part of the race, just forty-one are left . . . and only one can win.
The Collector
He makes good girls...bad.

Dante Walker is flippin' awesome, and he knows it. His good looks, killer charm, and stellar confidence have made him one of hell's best—a soul collector. His job is simple: weed through humanity and label those round rears with a big red good or bad stamp. Old Saint Nick gets the good guys, and he gets the fun ones. Bag-and-tag.

Sealing souls is nothing personal. Dante's an equal-opportunity collector and doesn't want it any other way. But he'll have to adjust, because Boss Man has given him a new assignment:

Collect Charlie Cooper's soul within ten days.

Dante doesn't know why Boss Man wants Charlie, nor does he care. This assignment means only one thing to him, and that's a permanent ticket out of hell. But after Dante meets the quirky Nerd Alert chick he's come to collect, he realizes this assignment will test his abilities as a collector…and uncover emotions deeply buried.
Bad boy, meet bad girl.

Dante has a shiny new cuff wrapped around his ankle, and he doesn't like that mess one bit. His new accessory comes straight from Big Guy himself and marks the former demon as a liberator. Despite his gritty past and bad boy ways, Dante Walker has been granted a second chance.

When Dante is given his first mission as a liberator to save the soul of seventeen-year-old Aspen, he knows he's got this. But Aspen reminds him of the rebellious life he used to live and is making it difficult to resist sinful temptations. Though Dante is committed to living clean for his girlfriend Charlie, this dude's been a playboy for far too long…and old demons die hard.

With Charlie becoming the girl she was never able to be pre-makeover and Aspen showing him how delicious it feels to embrace his inner beast, Dante will have to go somewhere he never thought he'd return to in order to accomplish the impossible: save the girl he's been assigned to, and keep the girl he loves.
War between heaven and hell is coming, but Dante Walker makes it look damn good.

Dante's girlfriend, Charlie, is fated to save the world. And Aspen, the girl who feels like a sister, is an ordained soldier. In order to help both fulfill their destiny and win the war, Dante must complete liberator training at the Hive, rescue Aspen from hell, and uncover a message hidden on an ancient scroll.

Dante is built for battle, but even he can't handle the nightmares where spiders crawl from Aspen's eyes, or the look on Charlie's face that foretells of devastation. To make matters worse, the enemy seizes every opportunity to break inside the Hive and cripple the liberators. But the day of reckoning is fast approaching, and to stand victorious, Dante will have to embrace something inside himself he never has before—faith.