Hurry! Read these before the movies RUIN them and our lives are never the same again!
I'm only teasing. Well, kinda.
Some book-to-movie adaptations were remarkably well done (
The Fault in Our Stars
,
Hunger Games
, etc.), some were so-so (
The Mortal Instruments
,
Vampire Academy
), and some were so poorly promoted or obscure that we didn't even know were turned into movies (who knew
Fallen
by Lauren Kate became a movie that was only released in the Phillipines?!! Don't worry... it's coming to the U.S. soon.)
Sometimes we're pleasantly surprised with how the movies turn out, and sometimes movie production companies have this special way of RUINING everything we hold dear.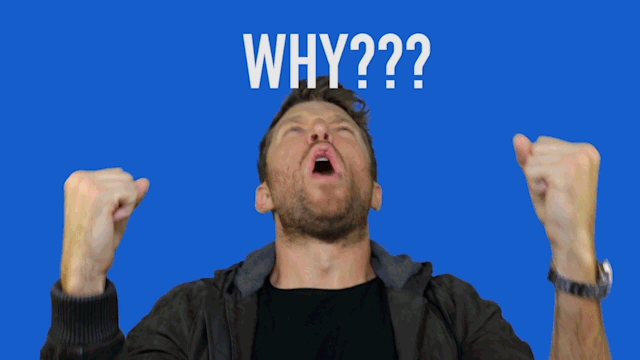 I'm clearly very passionate about this.
So here's a list of books they're determined to ruin for us my adapting them into movies and/or series.
Titles and release dates courtesy of MTV News, Bookriot, and ComingSoon.net.
Titles and release dates can change at any time, so a lot of this info is subject to change. We just feel it's our duty to share with you what we've heard. So you're welcome. I'm just glad we could share this moment together.
Movies:
Lauren Oliver's debut is right up there with Jay Asher's
Thirteen Reasons Why
.
Before I Fall
follows a teenager who repeatedly relives the last day of her life and discovers how her actions affect others along the way.
Before I Fall
has had movie buzz around it for YEARS, and now it's officially happening. You can already watch the official trailer...
Even though this is technically a middle grade book, I still felt like I should include it. Stephen Chbosky is directing, who you might recognize as the author, director, and screenplay writer for
Perks of Being a Wallflower
. So, obviously this movie is going to be amazing. Here's the official trailer...
Everything, Everything
, our main character is literally allergic to everything and has been housebound for most of her life... until the new boy moves in next door. Nicola Yoon is kind enough to post updates for everything having to do with the Everything, Everything adaptation on her
website
.
A post-apocalyptic thriller in which basically everyone is dead and the world is inhabited by ghosts.
Bella Thorne is set to star.
Oh, look! Just in time for the holiday season!
Let It Snow
was supposed to have a December 2016 release, but was pushed to November 2017. No word yet who will starring in John Green's (and friends) third movie adaptation.
The movie adaptation book will be renamed
Ashes in the Snow
instead of
Between Shades of Gray
. It could be a little awkward if this WWII drama gets confused with a different different "Gray" series...
All the Bright Places
was a Goodreads Choice Award Winner for Young Adult Fiction in 2015, and was nominated for several other awards the same year. It's a pretty high honor when your first book not only wins all sorts of awards and nominations, but is also turned into a major motion picture starring Elle Fanning. You rock, Jennifer Niven!
We've all heard jokes about Jeffrey Dahmer, but most of us don't know the story behind Dahmer's... eating habits, which were quite unusual (to say the least). This graphic novel is written and illustrated by Derf Backderf, who went to high school with Dahmer. He shares a lot about Dahmer's life that can only be known by someone who actually knew him. Super creepy and super interesting, this (hopefully) will make a great movie. Alex Wolff (star of Nickelodeon's
The Naked Brothers Band
and brother of Nat Wolff) is set to play teenage Dahmer.
The movie will be released under the series name, C
haos Walkin
g, so we're not sure if that means the whole series will be condensed into one movie or if there will be a separate movie for each book. Tom Holland (aka Spiderman from
Captain America: Civil War
) has been cast as Todd, and Violet will be played by Daisy Ridley (more popularly as Rey from
Star Wars: The Force Awakens
).
This is one of my all time favorite "scary" books and it's one that I'm genuinely psyched to see on the big screen and I hope they do it justice. It's a lot like "And Then There Were None" by Agatha Christie meets the "Harper's Island" TV series from several years back. So basically there are a bunch of teens stuck on an island that are getting picked off one by one. Now THAT'S entertainment, right?! Here's the book trailer if you don't believe me.
The Death Cure was supposed to be out in February, but some delays bumped the release to 2018. Which means we'll just have to be a little more patient to see how one of our they wrap up the finale of one of our favorite series.
Television Series
Save