Today's topic is a little offbeat. You can't make a costume out of today's theme (although I suppose someone out there may be creative to come up with something), and it can sometimes get confused with
cults
, which are two very different things.
Just to clarify, a
cult
is a group (usually with a religious basis) with a dedicated belief or cause and a leader whom the other members follow; whereas the
occult
includes the practice of mystical acts, such as fortune telling.
Well, now that we have that cleared up, the winning theme for
Day 11
in our
countdown
goes to
THE OCCULT
(
Cults get a participation trophy.)
We're focusing on books that feature characters who practice or dabble in the occult in some way.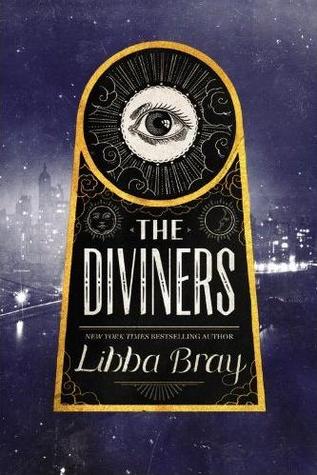 "Evie O'Neill has been exiled from her boring old hometown and shipped off to the bustling streets of New York City—and she is pos-i-tute-ly ecstatic. It's 1926, and New York is filled with speakeasies, Ziegfeld girls, and rakish pickpockets. The only catch is that she has to live with her uncle Will and his unhealthy obsession with the occult.

Evie worries he'll discover her darkest secret: a supernatural power that has only brought her trouble so far. But when the police find a murdered girl branded with a cryptic symbol and Will is called to the scene, Evie realizes her gift could help catch a serial killer.

As Evie jumps headlong into a dance with a murderer, other stories unfold in the city that never sleeps. A young man named Memphis is caught between two worlds. A chorus girl named Theta is running from her past. A student named Jericho hides a shocking secret. And unknown to all, something dark and evil has awakened."

If you want to go back in time a little, Bliss is a great book that uses the backdrop of the psychedelic 1960's to tell a mean girl-style tale of occultism.
Having grown up in a California commune, Bliss sees her aloof grandmother's Atlanta world as a foreign country, but she is determined to be nice as a freshman at an elite high school which makes her the perfect target for Sandy, a girl obsessed with the occult.
*Remember it's always a good idea to cite your sources. These book summaries are taken from Goodreads, which are taken from book jackets, which come from the publishers of the aforementioned books.