It's
Day 3
of the
13 DAYS OF HALLOWEEN
countdown!
When we were younger, my best friend's little brother went trick-or-treating dressed as a devil for at least 3 years straight. It was a most appropriate costume at the time, primarily because we thought he was sent straight from Hell solely for the purpose of torturing us. He's my inspiration for today's theme...
DEVILS
(with or without cemetery-based rock band)
I have not one, but TWO books for today (I know, you're feeling overwhelmed with joyful excitement and anticipation. Please try to contain yourself). One is drama/mystery and the other is a little more lighthearted, but both deal with characters who may or may not be the devil in the flesh.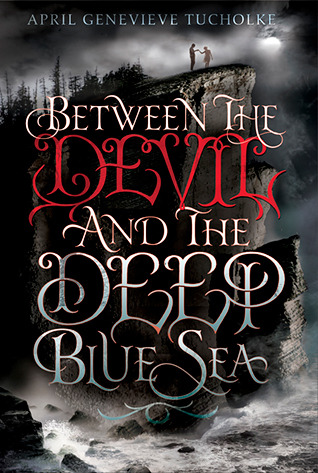 "You stop fearing the devil when you're holding his hand…

Nothing much exciting rolls through Violet White's sleepy, seaside town… until River West comes along. River rents the guest house behind Violet's crumbling estate, and as eerie, grim things start to happen, Violet begins to wonder about the boy living in her backyard. Is River just a crooked-smiling liar with pretty eyes and a mysterious past? Or could he be something more?

Violet's grandmother always warned her about the Devil, but she never said he could be a dark-haired boy who takes naps in the sun, who likes coffee, who kisses you in a cemetery... who makes you want to kiss back.

Violet's already so knee-deep in love, she can't see straight. And that's just how River likes it."
"Leon Harris isn't exceptional and he isn't popular. He's the kind of guy that peaked in middle school,
when once upon a time he was in the "gifted" program and on the fast track to Ivy League glory.

Now, a high school senior, he's a complete slacker who spends his time hanging out in a third-rate ice cream parlor with his best friend, Stan, a guy who (jokingly, Leon thinks) claims to be Satan. Committed to his sloth, Leon panics when he finds out that Anna, the love of his life aka middle school girlfriend, might be moving back to town.

Determined to get his act together, Leon asks Stan for help. Stan gives him a few seemingly random and mysterious assignments.
As each task brings Leon one step away from slacker city and one step closer to Anna, he starts to wonder if maybe he shouldn't have promised Stan his soul after all…"