April is National Poetry Month! Poetry isn't everyone's cup of tea, so we understand that an entire month devoted to poetry probably sounds unbelievably boring to some people.
HOWEVER. If rhyming couplets or haikus aren't your thing,
books in verse
can be super interesting.
First of all, books in verse are like reading song lyrics. They usually have a good rhythm to read along with. Secondly, even though some books in verse are lengthy and look a bit intimidating, you can usually read them in just a few days because they're not as dense as a usual chapter book. And you can impress all your friends with your mad speed-reading skills. ("Just finishing up this 500-page book I started reading yesterday. No big deal.")
Here's a few to take a look at, just in case we've piqued your interest.
Because I am Furniture by Thalia Chaltas
The youngest of three siblings, fourteen-year-old Anke feels both relieved and neglected that her father abuses her brother and sister but ignores her, but when she catches him with one of her friends, she finally becomes angry enough to take action.
Love & Leftovers by Sarah Tregay
When her father starts dating a man, fifteen-year-old Marcie's depressed mother takes her to New Hampshire but just as Marcie starts falling for a great guy her father brings her back to Iowa, where all of her relationships have become strained.
Skyscraping by Cordelia Jensen
In 1993 in New York City, high school senior Mira uncovers many secrets, including that her father has a male lover.
Glimpse by Carol Lynch Williams
Living with their mother who earns money as a prostitute, two sisters take care of each other and when the older one attempts suicide, the younger one tries to uncover the reason.
And We Stay by Jenny Hubbard
Sent to an Amherst, Massachusetts, boarding school after her ex-boyfriend shoots himself, seventeen-year-old Emily expresses herself through poetry as she relives their relationship, copes with her guilt, and begins to heal.
Cold Skin by Steven Herrick
In a rural Australian coal mining town shortly after World War II, teenaged Eddie makes a startling discovery when he investigates the murder of a local high school girl.
Forget Me Not by Carolee Dean
Told from separate viewpoints, Ally discovers that she may have tried to kill herself and Elijah, recalling his own suicide attempt, tries to give Ally a reason to live and escape from the spirits that haunt their high school.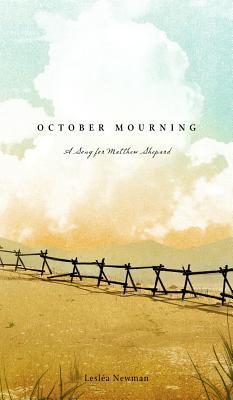 October Mourning: A Song for Matthew Shepard by Leslea Newman
Relates, from various points of view, events from the night of October 6, 1998, when twenty-one-year-old Matthew Shepard, a gay college student, was lured out of a Wyoming bar, savagely beaten, tied to a fence, and left to die.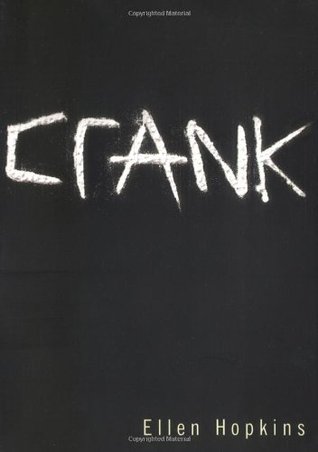 Literally anything by Ellen Hopkins
Ellen Hopkins writes amazing verse novels. They're edgy and raw, yet beautifully written. Hopkins wrote her first book,
Crank
, about her own daughter's struggle with drug addiction. She has since written several other books which awaken readers to gritty topics such as teen prostitution, pregnancy, suicide, mental illness, and abuse.
Request any book for the low, low price of $0.50!