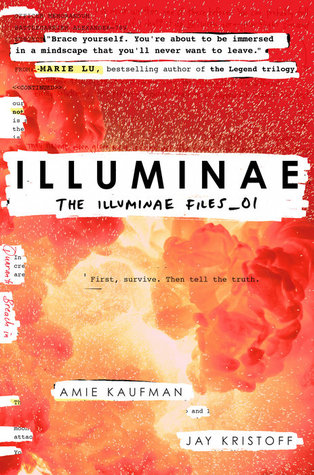 What It's About:
When their home planet of Kerenza is attacked, Kady and Ezra (who broke up the morning of the invasion) are evacuated to two separate ships and headed to the far reaches of the universe to escape an enemy ship right on their tail. However, a plague on board one of the ships and a malfunctioning artificial intelligence may kill them before the enemy does.
Told entirely through IM conversations, incident reports, dossiers, email communications, and the ship's AI, Kady's hacker skills begin to reveal a cover-up among the the universe's rival mega-corporations, with the Kerenza fleet caught right in the middle.
Who Should Read It:
Science fiction fans of any age or gender will eat this one up. While Ezra and Katie's relationship is a factor, it's not the main part of the story. Also worth nothing, it looks long and intimidating, but the format of the book makes it somewhat of a quick read.
*If you read and liked Illuminae, look for the sequel to be released in October!