Let's just take a moment to discuss how awesome Meg Wiviott is.
Even though she admits on her
website
to writing really bad poetry in high school and accidentally plagiarizing the
Little Bear
stories when she was 6 years old, she continued to pursue writing and is now a highly acclaimed author.
Her book
Paper Hearts
has been acknowledged for its greatness not once, not twice, not even three times. We're talking
SIX
awards, nominations and/or notable booklists that recognize
Paper Hearts
for being such a well-written, inspiring, and powerful story.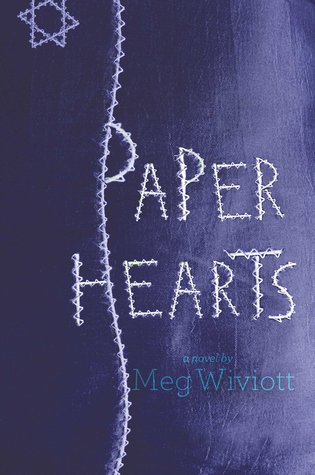 Here are the many accolades
Paper Hearts
has received...
2016 Christopher Award
(in the category of Books for Young People)
2016 Best Children's Books of the Year
(from Bank Street College)
2016 Best Fiction for Young Adults List (
Young Adult Library Services Association)
2016 Amelia Bloomer List
2015 Cybils Poetry Finalist
2015 Nerdy Poetry and Novel in Verse Winner
Book review journals say
Paper Hearts
is "a beautifully told true story about brave young women who refused to be victims and walked out of Auschwitz with their heads unbowed" (from School Library Journal) while another warns to keep the tissues handy (Kirkus Reviews).
Basically,
Paper Hearts
is sure to make you feel ALL the feels.
Look for it at the library today, and don't forget to visit YA Fest 2017 to see Meg in person!! Check out Meg's website to learn even more about her, and make sure you like YA Fest on Facebook and follow on Twitter for updates about authors, signings, prizes, and more!
===============================================================================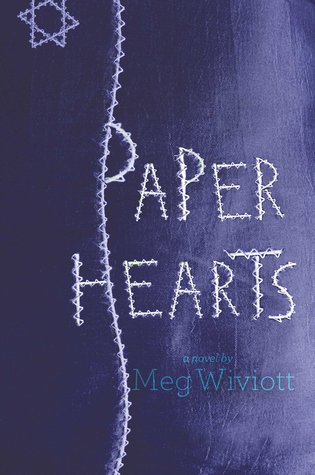 Paper Hearts
A novel in verse, Paper Hearts is the story of survival, defiance, and friendship. Based on historical events about a group of girls who were slave laborers at the munitions factory in Auschwitz.
If Paper Hearts is checked out at Easton, don't forget you can put a hold on it or request it from another library for only $0.50! Ask a librarian to request it for you, or do it yourself from the online catalog!