February is a month when we honor all the groundbreaking accomplishments made by people in the black community. (But let's be honest, we should all be doing this year-round, not just because it's February.) We often hear about the most well-known civil rights figures, such as Dr. Martin Luther King, Jr., Rosa Parks, Frederick Douglass, Malcolm X, and Harriet Tubman. They are all amazing, brave people and civil rights heroes, but there are a lot of other stories out there that often fall by the wayside.
For Black History Month, we're showcasing a little bit of everything, celebrating people of color both past and present, black authors, and black characters whose stories need to be heard.
Chains by Laurie Halse Anderson
After being sold to a cruel couple in New York City, a slave named Isabel spies for the rebels during the Revolutionary War.
Courage to Soar: A Body in Motion, A Life in Balance by Simone Biles
Through years of hard work and determination, Biles has relied on her faith and family to stay focused and positive, while having fun competing at the highest level and doing what she loves. In her own words she takes you through the events, challenges, and trials that carried her from an early childhood in foster care to a coveted spot on the 2016 Olympic team.
Life in Motion: An Unlikely Ballerina by Misty Copeland & Charisse Jones
As the only African American soloist dancing with the prestigious American Ballet Theatre, Misty Copeland has made history. But when she first placed her hands on the barre at an after-school community center, no one expected the undersized, anxious thirteen-year-old to become a ground-breaking ballerina.
Taking Flight: From War Orphan to Star Ballerina by Michaela DePrince
Michaela DePrince lived the first few years of her live in war-torn Sierra Leone until she was adopted by an American Family. Now seventeen, she is one of the premiere ballerinas in the United States.
Allegedly by Tiffany D. Jackson
When Mary, a teenager living in a group home, becomes pregnant, authorities take another look at the crime for which Mary was convicted when she was nine years old.
How It Went Down by Kekla Magoon
When sixteen-year-old Tariq Johnson is shot to death, his community is thrown into an uproar because Tariq was black and the shooter, Jack Franklin, is white, and in the aftermath everyone has something to say, but no two accounts of the events agree.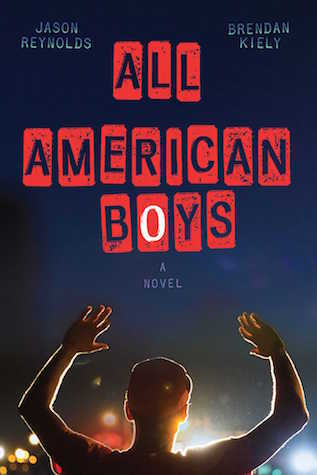 All American Boys by Jason Reynolds
When sixteen-year-old Rashad is mistakenly accused of stealing, classmate Quinn witnesses his brutal beating at the hands of a police officer who happens to be the older brother of his best friend. Told through Rashad and Quinn's alternating viewpoints.
The Boy in the Black Suit by Jason Reynolds
Soon after his mother's death, Matt takes a job at a funeral home in his tough Brooklyn neighborhood and, while attending and assisting with funerals, begins to accept her death and his responsibilities as a man.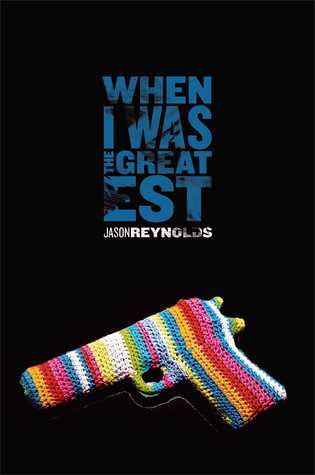 When I Was the Greatest by Jason Reynolds
Ali lives in Bed-Stuy, a Brooklyn neighborhood known for guns and drugs, but he and his sister, Jazz, and their neighbors, Needles and Noodles, stay out of trouble until they go to the wrong party, where one gets badly hurt and another leaves with a target on his back.
Hidden Figures by Margot Lee Shetterly
Before John Glenn orbited the earth or Neil Armstrong walked on the moon, a group of dedicated female mathematicians known as "human computers" used pencils, slide rules and adding machines to calculate the numbers that would launch rockets, and astronauts, into space. Among these problem-solvers were a group of exceptionally talented African American women, some of the brightest minds of their generation.
Flygirl by Sherri L. Smith
During World War II, a light-skinned African American girl "passes" for white in order to join the Women Airforce Service Pilots.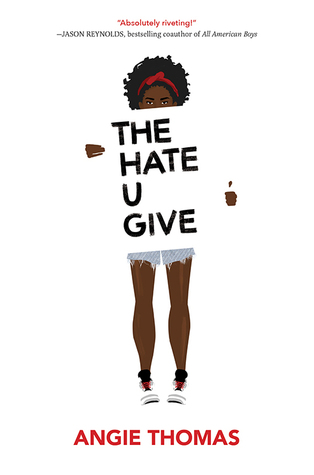 The Hate U Give by Angie Thomas
After witnessing her friend's death at the hands of a police officer, Starr Carter's life is complicated when the police and a local drug lord try to intimidate her in an effort to learn what happened the night Kahlil died.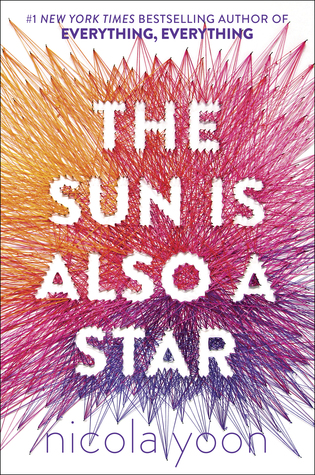 The Sun is Also a Star by Nicola Yoon
Natasha is a Jamaican girl who believes in science and facts. Daniel is Korean and has always been a good son and good student. But when he sees Natasha he forgets all that and believes there is something extraordinary in store for both of them.
American Street by Ibi Zoboi
When Fabiola's mother is detained upon their arrival to the United States, Fabiola must navigate her loud American cousins, the grittiness of Detroit's west side, a new school, and a surprising romance all on her own.
Request these titles from any library (including Allentown and Bethlehem) for only $0.50!