The official list of YA Fest 2018 authors was released on December 1 and the Palmer Branch can't wait to host everyone!
Here's the full list of attending authors and the books they'll be signing:
Sasquatch, Love, and Other Imaginary Things
Sam Berger, seventeen, joins her family on a reality-television show, competing against a team of preparatory school students to find evidence of Bigfoot, but the teams may find love, instead.
Samantha's parents, charter members of the Northern Ohio Bigfoot Society, have dragged their daughter around hunting for yetis. But now they're doing it on national TV, and worse, in front of an aristocratic prep-school crew including a boy who disdains Samantha's family. When Devan scorns her humble Ohio roots, she becomes determined to take him down. As they go to war, their friction and attraction almost distract them from the hint that Sasquatch may actually be out there somewhere...
Alone
Sixteen year old Seda's mom inherited an old, crumbling mansion, and it was fun to explore the beautiful grounds for a summer. When her mom decided to renovate and live there, Seda wasn't happy. And the coming of winter they'll be cut off from the outside world. When a group of teens get stranded near the mansion during a blizzard, Seda has no choice but to offer them shelter, even though she knows danger lurks in the dilapidated mansion-- and in herself.
Fire & Ice
Adventure wasn't something Lorelei Alundra was interested in. Gifted with two other-worldly talents for singing and healing, she has always shied away from her gifts and the spotlight, preferring quiet anonymity, over attention and fame. But when she meets the enigmatic Adrius, with his dark and dangerous mystique and eyes that could see into her soul, her uneventful like becomes irrevocably altered. Adrius turns up in every one of her classes and knows more about her than any newcomer should. Including the condition of her mother who is suffering from a mysterious illness. Accepting his offer for help leads her into a terrifying and thrilling world.
The Ghost Chronicles, Vol. 2
Book 2 of the Ghost Chronicles series
What's there to fear if you're already dead? Plenty.

Michael and Sarah now know for certain, there is a destination after death. They also know they better find their way out of the afterlife fast, before the devil claims Michael's soul.

What they don't know? Before they can get to heaven...they may just have to go through hell.
Illusion
Book 3 of the Heirs of Watson Island series
Caged by secrets all around her and haunted by mistakes that have estranged her from Eight Beaufort, Barrie Watson is desperate to break the curse that puts her family in danger—without breaking the beautiful magic that protects Watson's Landing. To do that, she must heal the rifts that have split the families of the island apart for three hundred years, unravel the mystery of the Fire Carrier and the spirits he guards, and take control of forces so deadly and awe-inspiring they threaten to overwhelm her.

With the spirits that cursed Watson Island centuries ago awake and more dangerous than ever, she finds an unlikely ally in the haunting and enigmatic Obadiah, whose motivations and power she still can't read—or trust. His help comes at a price, however, plunging Barrie into a deadly maze of magic and wonder, mystery and intrigue that leads through history to places she never imagined she could go.
Starr Gone
Book 3 of the Starr Fall series
A Starr gone. A team betrayed.

You never know who your true friends are until a gun's pointed at you. One will take a bullet, and the other will pull the trigger. Starr learned that lesson the hard way.

The perfect smile. A killer attitude. General Treadwell wanted nothing more than to turn Starr Bishop into the ideal assassin, but she's far more valuable as Jessica Chamberlain, granddaughter and heir to Chamberlain Chocolates. Luckily, he's found two enthusiastic replacements. They lack Starr's intelligence, but no matter, they possess their own weapons of persuasion along with a flair for the dramatic, and that's never a bad thing.

Di, along with Christian, Frank, Ben and Coda, are determined to keep Starr safe, but the depths of betrayal crack the very foundation of the team. When Starr becomes a pawn in a game of power, money, and manipulation, Di channels her WWSD (What Would Starr Do) to rally the team. She owes her best friend that much. No... More.
Cold Hard Truth
Release Date: April 3, 2018
Emmie O'Brien is a former good girl now on the fringe. She spent a crazy year involved with Nick, her mom's drug dealer; after her arrest she was lucky to go back to her old life. But she's haunted by the choices she made—first, to be with Nick, and then later, to testify against him. Max Shepherd is a senior varsity hockey player with serious anger issues. His grief over the death of his girlfriend causes him to see injustice wherever he looks. When they meet in community service, Max is drawn to Emmie's calm energy, but Emmie knows better than to get too close to anyone. When friends of Nick show up seeking revenge, Emmie is forced to come to terms with her past, while Max has to control his protective instincts. They must trust one another, especially when Emmie's situation takes a dangerous turn.
The Odds of Lightning
The night before their SATs, four former best friends get struck by a magical bolt of lightning that gives them special powers and sends them on an all-night adventure throughout New York City.
August and Everything After
Release Date: May 1, 2018
Graduation can't come soon enough. Desperate for a fresh start, Quinn is eager to escape to her aunt's house on the New Jersey shore for the summer…away from teenage drama and having to answer everyone's questions about "what comes next" after high school.

Quinn can't bear to focus on the future. She doesn't even think she deserves one—not after her best friend died in a car accident that Quinn feels responsible for. But when Quinn meets Malcolm, a musician who has been trying to escape his own demons, she starts to believe in second chances.
None of the Above
Homecoming queen Kristin Lattimer has a hard enough time dealing with her body, but her visit to the doctor reveals a difficult truth, Kristin is intersex, which means that though she looks like a girl, she has male chromosomes, not to mention boy "parts" and after her diagnosis is leaked to the whole school, her identity is thrown into question.
The Girl With the Red Balloon
When Ellie Baum accidentally time-travels via red balloon to 1988 East Berlin, she's caught up in a conspiracy of history and magic. She meets members of an underground guild in East Berlin who use balloons and magic to help people escape over the Wall. But even to the balloon makers Ellie's time travel is a mystery. When it becomes clear that someone is using dark magic to change history, Ellie must risk everything-- including her only way home-- to stop the process.
Coin Heist
The last place you'd expect to find a team of criminals is at a prestigious Philadelphia prep school. But on a class trip to the U.S. Mint - which prints a million new coins every 30 minutes - an overlooked security flaw becomes far too tempting for a small group of students to ignore.

United by dire circumstances, these unlikely allies - the nerd, the slacker, the athlete, and the perfect student - band together to attempt the impossible: rob the U.S. Mint. This diverse crew is forced to confront their true beliefs about each other and themselves as they do the wrong thing for the right reasons.
This Darkness Mine
Disciplined musician Sasha cannot explain why she is attracted to Isaac and why he seems to know her, just as she cannot explain the gaps of missing time in her schedule, and she must decide what she is willing to do to get answers.
Against All Silence
Sequel to Silence of the Six
After helping expose government corruption, hacker Max Stein has spent a semester abroad studying in Paris. He intends to keep a low profile, but things change when he's detained on suspicion of cyberterrorism.
Polaris
In the 1830s Owen Ward is cabin boy on the "Polaris," a ship on a voyage of scientific exploration, when illness and a mutiny off the coast of Brazil cause the adult crew to abandon the ship, leaving the handful of young cabin attendants and deckhands behind. The young seafarers are determined to bring their ship to safety, but when one of them disappears they begin to suspect that there is something deadly on board with them.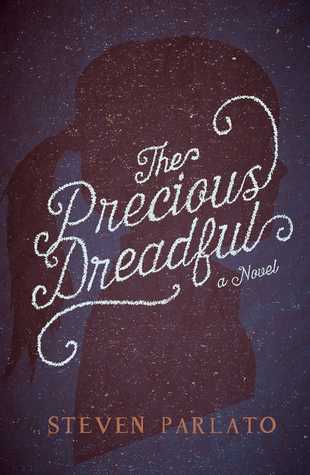 The Precious Dreadful
Release Date: February 13, 2018
Teddi Alder is just trying to figure out her life.

When she joins SUMMERTEENS, a library writing group, she's only looking to keep herself busy, not go digging around in her subconscious. But as she writes, disturbing memories of her childhood friend Corey bubble to the surface, and Teddi begins to question everything: her friendship with her BFF Willa, how much her mom really knows, and even her own memories. Teddi fears she's losing her grip on reality—as evidenced by that mysterious ghost-girl who emerges from the park pool one night, the one who won't leave Teddi alone. To top it all off, she finds herself juggling two guys with potential, a quirky new boy named Joy and her handsome barista crush Aidan, who has some issues of his own.

As the summer unfolds, Teddi is determined to get to the bottom of everything—her feelings, the mysterious ghost-girl, and the memories of Corey that refuse to be ignored.
Soulmated
Eighteen-year-old Liam Whelan, an Irish royal empath, has been searching for his elusive soulmate. The rare union will cement his family's standing in empath politics and afford the couple legendary powers, while also making them targets of those seeking to oust them. Laxshmi Kapadia, an Indian-American high school student from a traditional family, faces her mother's ultimatum: graduate early and go on to medical school, or commit to an arranged marriage. When Liam moves next door to Laxshmi, he's immediately and inexplicably drawn to her. In Liam, Laxshmi envisions a future with the freedom to follow her heart. Liam's father isn't convinced Laxshmi is 'the one' and Laxshmi's mother won't even let her talk to their handsome new neighbor. Will Liam and Laxshmi defy expectations and embrace a shared destiny? Or is the risk of choosing one's own fate too great a price for the soulmated?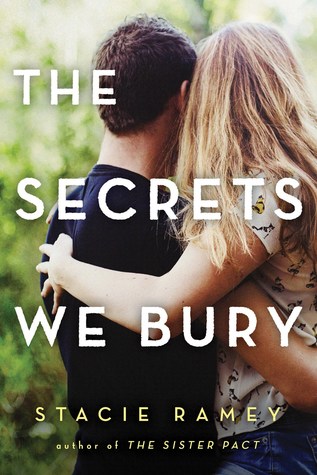 The Secrets We Bury
Release Date: March 1, 2018
In an effort to escape his family, Dylan decides to hike the Appalachian trail—but he never expected to run into love.

Dylan Taggart is on the run. His family is trying to put him in a school for psychologically challenged students, and he gets it—he has anger issues. But Believers Charter School is a complete overreaction. So he decides a six-month hike on the Appalachian Trail is the perfect place to hide out until he can legally drop out of school.

Dylan wanted independence, but being alone on the trail is more than he bargained for. Then he meets a mysterious hiker named Sophie, and the two begin to develop a bond he never expected. But will love be enough to escape what they're both running from?
The Border
One moment changed their lives forever. A band plays, glasses clink, and four teens sneak into the Mexican desert, the hum of celebration receding behind them.
Crack. Crack. Crack. Not fireworks--gunshots. The music stops. And Pato, Arbo, Marcos, and Gladys are powerless as the lives they once knew are taken from them.

Then they are seen by the gunmen. They run. Except they have nowhere to go. The narcos responsible for their families' murders have put out a reward for the teens' capture. Staying in Mexico is certain death, but attempting to cross the border through an unforgiving desert may be as deadly as the secrets they are trying to escape...
Banished
Book 3 of The Storymakers trilogy
Release Date: February 6, 2018
While lying in the hospital in a place called Kansas, Princess Dorthea of Emerald struggles to regain her memory of the events that propelled her out of the land of Story—and to remember how to get home.

Meanwhile, in Story, Rexi, with the help of Excalibur, continues to gain confidence in writing her own tale as she fights to save the land from the Wicked Witch. But as is always the case with evil villains, she is not to be underestimated. Can Dorthea and Rexi save their home while protecting the prince they both love from getting caught in the crossfire?
What Waits in the Water
Hannah is excited to spend some time at her best friend Jacob's lake house this summer. The catch? Hannah's annoying new stepsister, Katie, is tagging along. Katie is wild and pretty and seems to have a THING for Jacob. Hannah's not jealous...or is she? To make matters worse, the town they're staying in is sort of...creepy. And as Hannah gets to know some kids in the town, she learns there are all kinds of rumors swirling about the lake. Rumors about mysterious deaths and drownings. And monsters that may lurk below the deep. Hannah doesn't believe any of it...until she sees something horrific happen to a new friend. Did Hannah just witness a murder? Or was this a prank gone awry? And who can Hannah trust now?
Who's That Girl
Junior Nattie McCullough is totally OK with her place in life: Latin whiz. Member of the school's gay-straight alliance. Joni Mitchell superfan. Seventeen-year-old who has never been kissed. So when last summer's crush and her former classmate--Young Lungs lead singer Sebastian Delacroix--comes back to town with his new hit single "Natalie," she can't bring herself to believe it could possibly be about her...could it?
Black Flowers, White Lies
Her father died before she was born, but Ella Benton knows they have a supernatural connection. Since her mother discourages these beliefs, Ella keeps her cemetery visits secret. But she may not be the only one with secrets. Ella's mother might be lying about how Dad died sixteen years ago. Newfound evidence points to his death in a psychiatric hospital, not as a result of a tragic car accident as her mother always claimed. After a lifetime of just the two of them, Mom suddenly feels like a stranger.
When a handprint much like the one Ella left on her father's tombstone mysteriously appears on the bathroom mirror, at first she wonders if Dad is warning her of danger as he did once before. If it's not a warning, could her new too-good-to-be-true boyfriend be responsible for the strange occurrences? Or maybe it's the grieving building superintendent whose dead daughter strongly resembles Ella? As the unexplained events become more frequent and more sinister, Ella becomes terrified about who--or what--might harm her. Soon the evidence points to someone else entirely: Ella herself. What if, like her father, she's suffering from a breakdown? In this second novel from award-winning author Yvonne Ventresca, Ella desperately needs to find answers, no matter how disturbing the truth might be.
Behind the Song
A song to match everyone's heartbeat.
A soaring melody, a pulse-pounding beat, a touching lyric: Music takes a moment and makes it a memory. It's a universal language that can capture love, heartbreak, loss, soul searching, and wing spreading—all in the span of a few notes. In Behind the Song, fourteen acclaimed young adult authors and musicians share short stories and personal essays inspired by the songs, the albums, the musicians who move them.
So cue up the playlist and crank the volume. This is an anthology you'll want to experience on repeat.