Can you believe we're almost done with our
13 Days of Halloween Books
countdown? We only have 2 days left!! Today's theme for
Day 11
is...
THE GRIM REAPER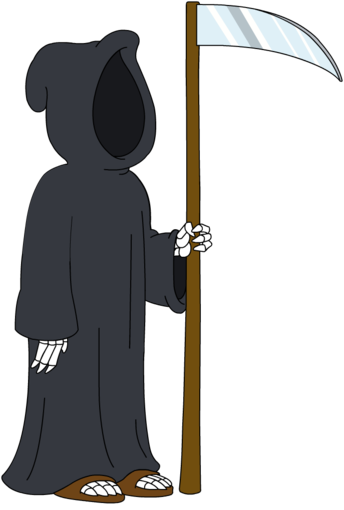 (AKA. Death)
Are you thinking that today's topic seems a little morbid? Well. It is.
HOWEVER. Not all books about death have to dissolve us into snotty, weepy puddles of goo that make us wish we'd never laid eyes the thing (I'm looking at you,
The Fault in Our Stars
). Believe it or not, there are some books that take a deep and complex topic like death and turn it into a hilarious romp.
Don't believe me? Try this one...
"
Denton Little's Deathdate
takes place in a world exactly like our own except that everyone knows the day on which they will die. For Denton, that's in just two days—the day of his senior prom.

Despite his early deathdate, Denton has always wanted to live a normal life, but his final days are filled with dramatic firsts. First hangover. First sex. First love triangle—as the first sex seems to have happened not with his adoring girlfriend, but with his best friend's hostile sister. (Though he's not totally sure—see, first hangover.) His anxiety builds when he discovers a strange purple rash making its way up his body. Is this what will kill him? And then a strange man shows up at his funeral, claiming to have known Denton's long-deceased mother, and warning him to beware of suspicious government characters. . . .
Suddenly Denton's life is filled with mysterious questions and precious little time to find the answers.
Fans of John Green and Matthew Quick: Get ready to die laughing."
This next one has a similar theme. The offbeat and sometimes crude humor had one of our staff members calling it an all-time favorite ("It
CRACKED. ME. UP.")
The clock is ticking...

Ollie can't be bothered to care about anything but girls until he gets his Deathday Letter and learns he's going to die in twenty-four hours. Bummer.

Ollie does what he does best: nothing. Then his best friend convinces him to live a little, and go after Ronnie, the girl who recently trampled his about-to-expire heart. Ollie turns to carloads of pudding and over-the-top declarations, but even playing the death card doesn't work. All he wants is to set things right with the girl of his dreams. It's now or never...
And, on a more serious note, if you'd prefer something a bit more somber, you could try this modern classic in which Death is the narrator of the story.
The Book Thief by Markus Zusak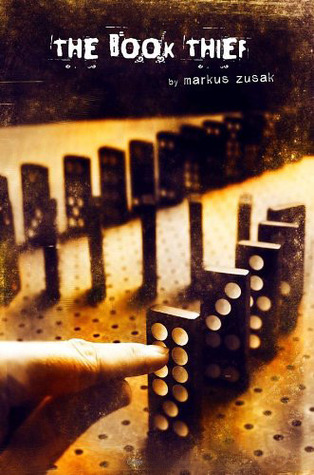 It's just a small story really, about among other things: a girl, some words, an accordionist, some fanatical Germans, a Jewish fist-fighter, and quite a lot of thievery...
Trying to make sense of the horrors of World War II, Death relates the story of Liesel--a young German girl whose book-stealing and story-telling talents help sustain her family and the Jewish man they are hiding, as well as their neighbors.
This is an unforgettable story about the ability of books to feed the soul.
*Remember it's always a good idea to cite your sources. These book summaries are taken from Goodreads, which are taken from book jackets, which come from the publishers of the aforementioned books.